Home Improvements that will really pay off when you sell
Some important home remodeling idea's according to Zillow research team
Doing home renovation before you sell produces one of life's great ironies: the imperfections you've lived with for years suddenly are worth fixing. Most sellers spend money to make money, according to the around 8 out of 10 sellers (83 percent) make home improvements or renovations to get their homes ready to sell. The most common repairs include painting job the interior or exterior (45 percent), bathroom remodeling (31 percent), adding curb appeal (27 percent) and landscaping (24 percent), and installing new carpeting or flooring (26 percent). So what should you renovate to improve your chance of selling for the most money? Know your market and neighborhood As you consider what to fix or change, also consider your market. In a buyers' market, you'll likely need to do more work and home improvements to help your home to stand out from the many others for sale. In a sellers' market, you still want to put your best foot forward but with fewer homes on the market, you face less competition.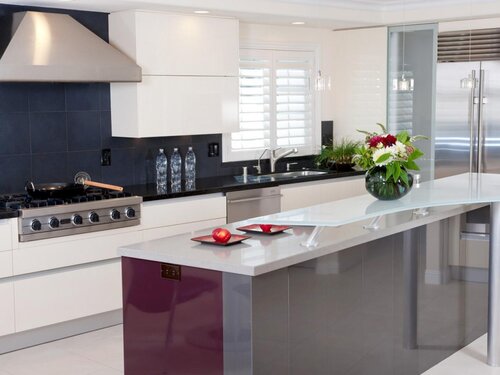 Also, consider your neighborhood. You don't want to stand out too much in either direction. If your home is in an upscale neighborhood but your home looks shabby, it's likely worth investing in a paint job, high-end kitchen cabinetry, curb appeal and landscaping. But the converse is also true: Rethink spending a bundle if your neighborhood is primarily simple starter homes.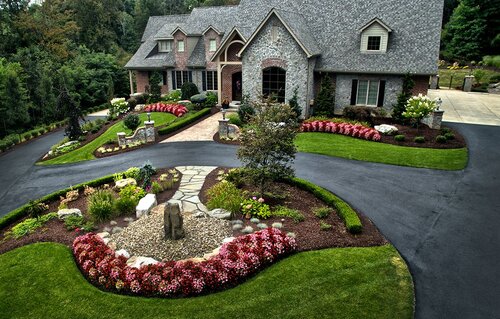 Pick your targets carefully The Consumer Housing Trends Report found that sellers who fetched above list price tackled expensive and messy home renovation projects before selling, rather than passing them on to buyers. These sellers were about 50 percent more likely to modify the home's floor plan or finish off a basement than the average seller. Approximately 20 percent were more likely to do a kitchen remodel or repair a roof, and 8 percent more likely to complete a bathroom remodel.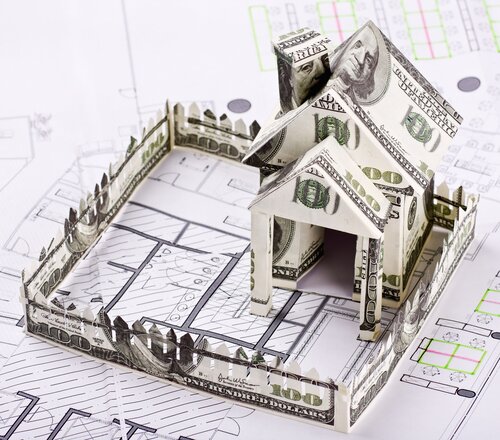 Kitchens are dated or worn kitchen could cost you in dollars and buyer interest, so it makes sense to invest in what many consider the heart of a home. Since total kitchen remodeling is costly and is unlikely to have a very high return, consider more modest projects. Some obvious kitchen to-dos: Replace that 20-year-old refrigerator that doesn't match the other appliances. Fix the grout around the sink. Install a new faucet. If your countertops are damaged and need to be replaced, go for granite or quartz. Despite what you've heard about it being out of fashion, it still brings in buyers and money. Freshen the room up with a new subway tile backsplash.
BATHROOMS
A mid-range bathroom remodel is one of the easiest ways to get the most return for your money. Mid-range means about $5,000 to replace the toilet, light fixtures and maybe add a new or double sink. A bathroom remodels of this type results in a $1.71 increase in home value for every $1.00 spent on the project. Some other quick fixes: Refinish your kitchen cabinets, change out mirrors, and upgrade hardware and lighting.
CURB APPEAL AND LANDSCAPING
Want to make a great first impression on home shoppers? Start with cleaning up: Washing windows and walkways, trimming bushes and trees, mowing the lawn. Landscaping in front and back can pay off in a quicker sale and higher price. Tidy up garden beds and add colorful pots of flowers to make your home look well-loved. If your front door looking weathered? Replace it, or at the very least paint it. A new mailbox can pack a big visual punch and replacing your house numbers can freshen your home's look.
PAINTING
Nothing makes your home feel fresh and well-cared-for than a fresh coat of painting job, inside and out. And it's one of the best investments you can make as you prepare to sell. This is one job where hiring a pro might make sense, especially if you want to list soon. Painting is labor-intensive, involving lots of prep and ladders, and it can take weeks to finish it. Outside, it's good to keep your house color light and in the neighborhood colors. If you really want your house to be recognized out from your community, but not because it's pink. Use bright colors for your front door. Inside, a light gray and simple finishes will give the new home buyer reason to come and see it. A nicely painted white ceiling also makes rooms look bigger and it's a very important remodeling idea.
FLOORS, NOOKS, AND CRANNIES
Is your hardwood worn or dated? This is a case when a significant home renovation could make sense for your house. Hardwood floors can be refinished and will add value to any home while engineered hardwoods can be a cost-effective alternative. Removing an old carpet is another way to add a better look to your home. Other improvements can help your home appeal to buyers: Finishing your attic space if the ceiling-high it's good enough you can an additional room in there or even a bath if you really want to increase the value of your home significantly but be careful with that remodeling idea at what location your house is and if you'll be able to get your money back during the sale. Refreshing your main door, replacing your garage door and updating siding which is definitely not a cheap option but will definitely add value. Just be advised that some home improvements are likely not worth the money (swimming pools!) especially in Fairfield County the pool it's really hit or miss option and won't bring you any value on the sale of your home, so if you're in doubt, ask your realtor what's driving sales up in your area. And make sure to speak with your realtor for the home improvements that might not be obvious: New electrical system or insulation, energy-efficient windows, renewed plumbing or sewer lines. Those home renovations may be worth including in your listing description and they are very important for the bank's appraiser too. Keep in mind, replacing the plumbing system of your home can really cost a lot or even partially replacing it can come at a steep price so definitely consider the opinion of an agent and qualified plumber on the cost of it.
Was this Article helpful?Yes
(0) No
(0)