How to choose the right bathroom faucets during home renovation
In any bathroom overhaul, the faucets are the crown jewels. Available in a spectacular array of shapes and finishes, even modestly priced faucets present worlds of possibility. Add in the options for interactivity and water conservation, and today's bathroom faucets offer homeowners every convenience.
Before choosing bathroom faucets for your bathroom remodeling, you'll need to consider a few factors, such as whether you're using an existing sink or buying a new one, where are the faucet opening. You'll also need to consider which features you want, as well as how many faucets your budget will allow. Other considerations include the size of your bathroom and what sort of faucets are typically found in similar homes in your area.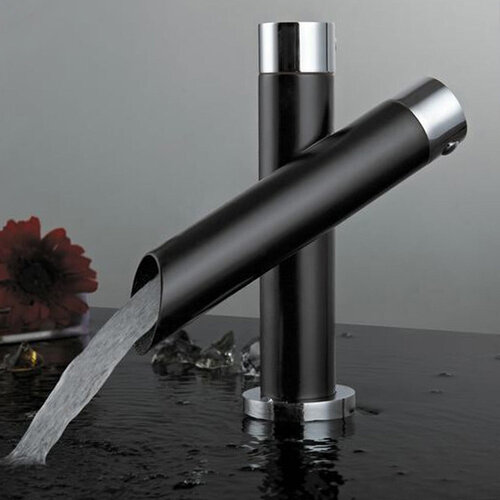 Faucet Types
If decide just to update a new faucet to an existing sink or buying a complete sink ensemble, be sure to match the type of faucet to the hole openings in your sink.
---
---
---
---
Faucet Finishes
The good news: In their zeal to bring new products to market, fixture manufacturers have created so many different finishes to help you during your kitchen or bathroom remodel. Thanks to very effective coat sealers, even cheaper faucets can boast lifetime warranties for their finishes.
The bad news: You'll have to choose from a mind-scrambling cornucopia of possibilities that include polished chrome (the long-standing industry stalwart), brushed chrome, polished nickel, brushed nickel, hammered nickel, stainless steel, bronze, brushed bronze, oil-rubbed bronze, polished brass, black, white and decorative ceramic.
Let's not overlook gold, which today might be considered an investment as well as a decorative preference.
If the choices give you sensory overload, try these decision-making tips:
Forget the metal and concentrate on the look. Visit a showroom where all the finishes are on display, and select the one you fall in love with.
Coordinate all your finishes in each bathroom so that your hard surfaces—including towel bars, lighting fixtures and door hardware—have the same finish.
Polished finishes are elegant but require constant upkeep to keep them looking sparkly
Brushed nickel finish are better looking at hiding water spots and fingerprints, which is great if you have children.
Here are some latest trends from the leading companies worldwide.
"From coast to coast, with the market moving away from traditional styles and toward contemporary silhouettes and finishes," Graff is one of the leading companies if not the best in the world and they are offering what they call living finishes, which age over time, are immensely popular, with Brushed Brass being particularly popular, along with Gunmetal and Rose Gold.
Another trend is point of use faucets. "Consumers continue to show interest in eco-friendly design and technology – like the Franke StillPure system, which tracks water usage and filter lifespan through an app that pairs with consumers' phones," The Franke 3-in-1 faucet delivers hot water, cold water and distilled water to ensure that you have pure water when you need it for cooking, prepping or rinsing.

I hope the article was helpful and some of the ideas above can be used in your next home renovation project
One of the best company to approach for installation of the latest faucets during your home renovation project are OC Repipes in Orange County area California. Our partners on the West Coast. Well establish company in the area with many ears of experience in repiping and many more different plumbing services you may need in your bathroom remodel or kitchen remodel.
Was this Article helpful?Yes
(1) No
(0)